I have told you these things, so that in me you may have peace. In this world you will have trouble. But take heart! I have overcome the world (Jn 16:33).
The coronavirus is now a global pandemic, forcing church buildings to close and to move online. Jesus asks us to "Love our neighbor as yourself," (Mk 12:31) but what does this look like when social isolation has now become our reality?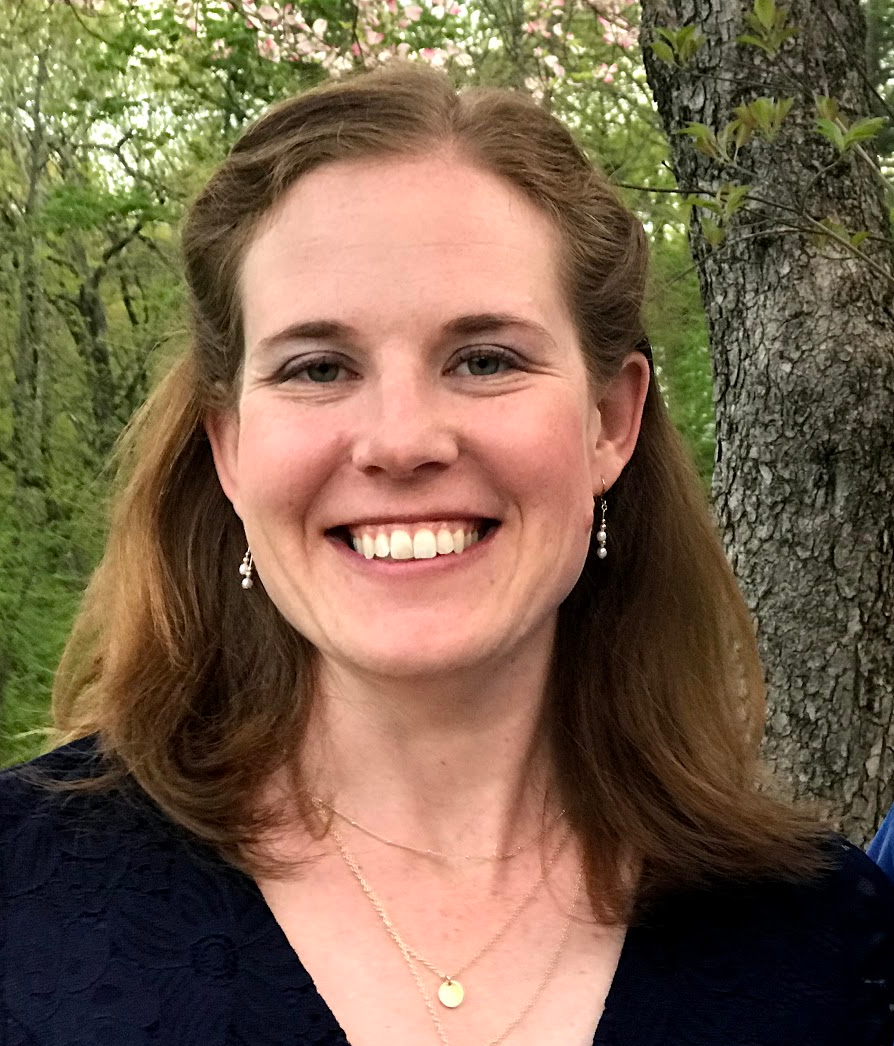 Kelly Fassett is our guest blogger this week – As we all do our best to "flatten the curve" and help minimize the impact of this pandemic locally, she has seen new creative forms of community bubbling up in all sorts of different places – from online neighborhood groups, to inter-clergy video calls with Mayor Walsh and the Superintendent of the Boston Public Schools. The world now has a common "enemy," and this is a powerful force to bind people together.
Today, she offers six opportunities for Christians to be involved in serving our neighbors at this time.
These are just a few of the growing number of practical ideas that she has heard about based on her conversations and research; please email her at kelly@uniteboston.com if you would like to add something to this list about how we can serve and love the people of Greater Boston:
1. Serving food to students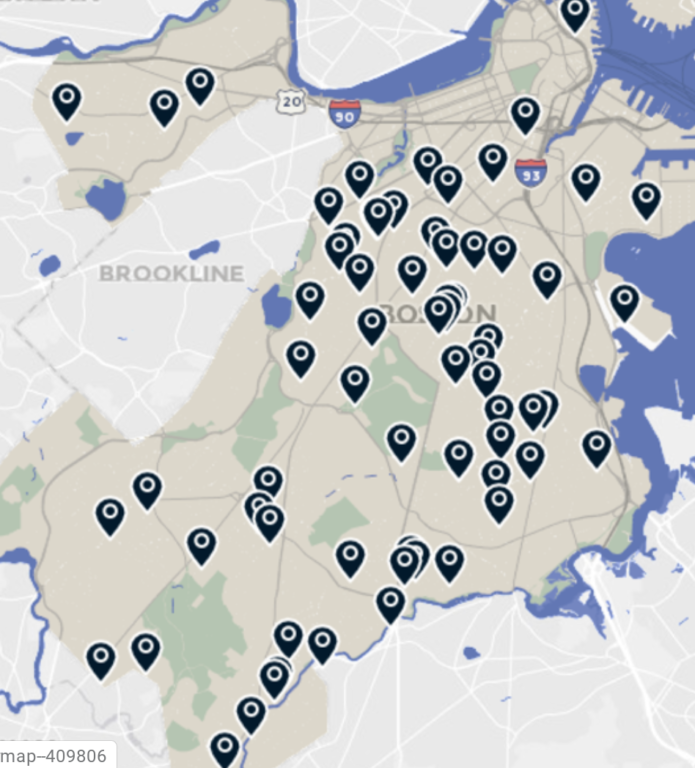 The City of Boston, in partnership with a variety of community organizations, is providing 4800 free meals to all youth and teens at various locations and times across the City. Learn more about meal distribution locations here. Some churches have also recently been added to the list of food distribution sites.
They are looking for volunteers to distribute food at the different locations. The greatest need for your support is in the beginning of the shifts for set up. Here is the link to volunteer.
Also, if you live in Cambridge, food location and pick up times are available here. You can sign up to volunteer in Cambridge here.
2. Donate money and supplies
Boston Public Schools has provided Chromebooks for all BPS students, which cost 5.5 million. To date, they have only raised 1.1 million and would appreciate your generosity in helping to ensure all students have access to computers at home. Monetary donations should be made to the Boston Resiliency Fund. Please make sure to indicate your gift is designated to support Boston Public Schools. Also, Boston Public School staff are requesting new, unused reusable bags, art supplies, and sports equipment such as soccer balls, etc. You can drop these off at the security desk at the Bolling building, 2300 Washington Street, Roxbury, MA. Please ensure items are new, or wrapped and labeled as "donation."
Finally, Boston Public Schools staff recognizes that there are other resources present within faith-based communities and congregations, and they are surveying to identify other ways that congregations can help. If your church or organization is interested in supporting the Boston Public Schools another way, you can enter it in this form.
3. Support your neighbors
While New Englanders may be known for being stoic and closed off, this has certainly not been the case these past few weeks. On NextDoor.com, folks in Jamaica Plain launched a "street sing along" every day at 5pm, while practicing social distancing. One post entitled, "Let's Help Each Other Get Through This" had 25 comments of people who are offering their skills and resources for running errands for seniors, tutoring online, and more. Personally, I have made intentional effort to smile and say "hi" to everyone I pass on my daily runs through Franklin Park. We are all in this together – let's show our support for one another.
If you haven't signed up for NextDoor, I would encourage you to do so. It's a great way to be part of the life of your neighborhood. I'd also ask that you consider the individuals you know who are most vulnerable in your community, and reach out to them directly to see how you can help, such as offering to pick up groceries.
Finally, there are also a number of neighborhood-focused groups forming such as the Dorchester COVID Care Facebook Group, as well as mutual aid organizations which list and link resources online in Allston-Brighton, Dorchester, Jamaica Plain and Roxbury and Medford and Somerville. Here is the overarching Boston Community Care Network.
Update – here is a comprehensive database of resources, separated by a variety of topics, for the Coronavirus outbreak, compiled by the Radical Communicators Network.
Last, if you are in need of financial support due to school closing or lost wages from the Coronavirus, you can sign up for financial support through Union Capital Boston or the Boston Dream Center.
4. Pray
As the number of coronavirus cases in our city have grown, it can be easy to be swept into anxiety and fear. It is important that we take our fear and anxiety to God, who lightens burdens and is a sure, strong foundation. The more we allow God's promises to dwell within us, the less fear can grip us:
'Those who live in the shelter of the Most High will find rest in the shadow of the Almighty. This I declare about the Lord: He alone is my refuge, my place of safety; he is my God, and I trust him. For he will rescue you from every trap and protect you from deadly disease. He will cover you with his feathers. He will shelter you with his wings. His faithful promises are your armour and protection.' Psalm 91:1-4, NLT
The mayor and the superintendent of the Boston Public Schools have both independently shared about the value of churches at this time to provide care, guidance, and peace. Churches can use technology creatively to engage in bible study and mindfulness practices – check out this great list of COV-19 Church Strategies as well as Online Resources & Tools compiled by the Massachusetts Council of Churches. Here is also a comprehensive worship-oriented list of Resources for Churches Adapting to Social Isolation.
Some churches may want to open their doors for a quiet space for prayer. If you do open your doors, be sure to keep the numbers low, follow social distancing rules and a sanitization protocol. Finally, the American Bible Society is offering a free resource that "reminds us to remain anchored in God's wisdom and peace as we navigate what may feel like chaos around us." You can download their trauma-informed resource "Beyond Disaster" here.
5. Stay connected with friends and family
While everyone is talking about "social distancing," in reality what we are encouraged to do is physical distancing. It is important that we continue to find community and connect with loved ones to connect socially; technology enables us to reach out to friends and family via phone or video call, without the risk of exposure.
Boston Mayor Marty Walsh encouraged each of us to safely connect with loved ones who are particularly vulnerable and isolated, such as elderly relatives and neighbors, single people, and people who have lost their jobs.
"Reach out to a senior, to a neighbor, to someone with a medical condition, to a parent with children, to anyone who could use a word of support or a connection to a resource, by phone calls, text, email, video chat, or just a smile across the hallway, a smile across the yard. Let them know they're not alone."
You can also have a mini-worship service at your home to share concerns, pray, and sing with your family. Here is also a great article describing how you can talk about COVID-19 with your kids. Check out this great Family Resource Guide, published by Outdoors Rx, which includes education resources and learning at home, virtual museum tours, links to free home workouts and more, as well as Resources for Prayer and Faith Formation at Home published by the Archdiocese of Boston.
6. Find Moments to Smile
While this can be a heavy season, it is important to find moments of humor. I have found some hilarious meems online about social distancing. Additionally, in Chapel Hill, the worship pastor of Christ United Methodist Church wrote a "Hymn for Handwashing," to the tune of "Amazing Grace": "Amazing soap! How sweet the smell, that keeps our hands germ free! Please wash your hands, and dry them, too, that we might healthy be." Get creative – together we can make the best of this.
This is an extraordinary time to be alive, and we trust that God is at work amidst of all the challenges. My friend Sherami shared with me that "in this season of COVID, we are experiencing a global "unity" in our fragility." In the midst of crises, people often reach out to God. Let's keep praying that this season of uncertainty will cause many to prioritize in life, and discover the One who is Unchanging and Everlasting – Jesus Christ our Lord.
With you,
Kelly Fassett
---
"Pandemic"
What if you thought of it
as the Jews consider the Sabbath—
the most sacred of times?
Cease from travel.
Cease from buying and selling.
Give up, just for now,
on trying to make the world
different than it is.
Sing. Pray. Touch only those
to whom you commit your life.
Center down.
And when your body has become still,
reach out with your heart.
Know that we are connected
in ways that are terrifying and beautiful.
(You could hardly deny it now.)
Know that our lives are in one another's hands.
(Surely, that has come clear.)
Do not reach out your hands.
Reach out your heart.
Reach out your words.
Reach out all the tendrils of compassion that move,
invisibly, where we cannot touch.
Promise this world your love–
for better or for worse,
in sickness and in health,
so long as we all shall live.
Lynn Ungar 3/11/20 (Found on Nextdoor.com)
---
Other Links: