The current UniteBoston team is a tight-knit group of people that is committed to one another and to joining God in His work in this city. If you believe in Christian unity and want to be a part of a community that is working to make the unity we share in Christ visible, please prayerfully consider joining our team!
We are the volunteers who work hard to accomplish the mission of UniteBoston.
If you are interested in joining our team, click here to learn how you can Help UB!
Also, click here to view the UniteBoston Worship Team
---
UniteBoston Staff
Rev. Kelly Fassett
What is her role for UniteBoston?
She is the Team Leader (Executive Director) for UniteBoston.
How did she get involved with UniteBoston?
She was visiting different churches and noticed the disconnectedness between different Christian groups. There were so many amazing events taking place and yet no one knew what else was happening; people were not connected to the events that best matched their interests and passions. She felt the need to create an infrastructure for communication which would use today's technology to connect the Christian community in new ways. She and Mike Lloyd initiated the UniteBoston weekly email newsletter in the fall of 2011, which was the beginning of UniteBoston.
What does she like most about UniteBoston?
Kelly loves visiting Christian pastors and leaders throughout the city, learning what they do and the beauty of God's work within each individual Christian community. She considers it a joy to understand how God is working corporately throughout the city, to see the function and purpose of each part of the body of Christ coming together as one.
About Rev. Kelly:
Kelly has served as the Executive Director for UniteBoston since 2012 and has been the catalyst for UniteBoston's bridge-building work throughout Christians in the region. She has a certificate in Christian Foundations from Gordon-Conwell Theological Seminary. She also graduated with her Masters of Divinity in Global and Community Engagement at Boston University in 2019, with certificates in Religion and Conflict Transformation as well as International Mission and Ecumenism. She has also worked as a consultant to organize the New England City Forum and has spoken at conferences around concepts related to evangelism, mission, Christian unity, and conflict transformation.  Kelly and her husband Andrew are both ordained ministers with the American Baptist Churches of Massachusetts and live in an intentional Christian community in the Dorchester area. They have two daughters named Abigail and Elyse enjoy spending time outdoors.
---
Rev. Devlin Scott
What is his role for UniteBoston?
UniteBoston Communications Administrator
How did he get involved with UniteBoston?
Devlin was first introduced to UniteBoston while following one of our summer worship nights at Boston Common.  As a community leader and pastor in Newton, He wanted to connect to organizations to expand the church's network and strengthen its influence in their city.  Wanting to get more involved with UniteBoston, Devlin reached out to our Executive Director, Rev. Kelly Fassett.   
What does he like most about UniteBoston?
Devlin loves that there seems to be a shared calling to advance the Kingdom of God in the Boston area. The diversity of Boston and its Christian population is a gift to the church. He is excited to join the heart of Christian Unity that UniteBoston radiates.
About Rev. Devlin:
Devlin Scott is a relationship leader dedicated to Christianity, committed to diversity and inclusion and passionate about people. As a cultural driver, he seeks to be active in the significant cultural conversations of our day. As a justice seeker, he speaks to the injustices in our society through charitable dialogue and courageous action. As a Gospel Bearer, he seeks to exegete the social climate to find the relevant point to apply the message of hope. Devlin has a Bachelor of Arts in Communication from Trinity International University, a Master of Arts in Biblical Studies from Midwest Theological Seminary, Master of Divinity from Trinity Evangelical Divinity School and Master of Arts in Bioethics from Trinity Graduate School. Devlin serves as Senior Pastor of NewCity Church, a church plant in Newton, MA. He owes all he does to the unending support of his wife Katie, two sons; Iain (7) and Aldin (4) and their two "fur-babies" Coach (Boston Terrier, 9) and Louis (Mountain Cur, 8). You can watch a video that Devlin created to introduce himself to our community here! 
---
Varnel Antoine
What is his role for UniteBoston?
He is the Director of Finance / Accountant for UniteBoston.
What does he like most about UniteBoston?
Varnel resonates with UB's mission of bridge-building and connecting Christians from diverse backgrounds. He believes that, "by unity and faith we can move mountains."
About Varnel:
Varnel is an ordained minister of the Gospel and a member of Grace Chapel. He has been married to his wife Berthonia since August of 1992 and he is a proud father to three young adult children. He has over twenty-five years of experience serving For-Profit and Not-For-Profit entities with financial needs, including accounting and taxation. He has also served as a board member within various philanthropic organizations, and he is proud of his service in missionary organizations for over thirty-five years here in the U.S and abroad.
---
UniteBoston Volunteer Profiles
UniteBoston Dinner Coordinators connect church and community. They help nurture relational connections with Christians across boundaries within a specific geographic community to learn about what God is doing within a neighborhood and discern how churches and ministries can collaborate together to further God's work.
We would love to meet you to hear about what God is doing in your midst and connect you with others who are engaged in similar work!
To connect with your local UB Rep, email Kelly at kelly@uniteboston.com
---
Paul Castiglione
Home Church:
Reservoir Church
UB Neighborhood Focus:
Somerville
Why Paul enjoys serving with UB:
"UniteBoston is at the intersection of my interests in exploring deep questions of faith and the spiritual journey, good food, and inclusive community!  I'm looking forward to encouraging regular gatherings in Somerville with people of similar goals, who want to journey together to serve our Somerville community."
About Paul:
Paul is an entrepreneur focused on building life-giving inclusive community around diverse food and food events.  He recently moved to Somerville and loves it.  He regularly runs in the area, hikes mountains and beaches around New England, and loves watching, hearing, and telling stories!
---
Kiki Densamo
Home Church:
Hope Fellowship Church
UB Neighborhood Focus:
Cambridge
Why Kiki enjoys serving with UB:
"I love the mission and idea of connecting people, the sharing of resources and events in the Christian community. I have always seen myself as a connector. I believe by joining others like me through UniteBoston we can make a bigger impact while supporting each other. I am excited to step out and meet different people and learning from one another."
About Kiki:
Kiki is a public health professional who lives and works in the Boston area. Her goal in life is to be in the right place at the right time doing the right thing with the right people. In short, she wants to love people by living out the purpose God has set out before her and finish the race well.
---
Anne Freeman
UB Role:
UB School of Prayer Coordinator
Home Church
River of Life Church (Jamaica Plain)
UB Neighborhood Focus:
Rosindale
Why Anne enjoys serving with UB:
The vision and mission of UB is right up my alley! I can say a hearty AMEN! to the goals of this ministry and long to see Jesus' prayer answered that His church will be one. I also love to cook and host people at my home!"
About Anne: 
Anne Freeman is married with a teenage daughter. She is a member at River of Life Church in Jamaica Plain, where she serves as prayer coordinator. She is an ordained deaconess with the Christian and Missionary Alliance and serves as Coordinator of New England Deaf & Hard of Hearing Ministry, under the umbrella of the American Baptist Churches of Massachusetts (TABCOM). Anne works as a free lance ASL interpreter in the Boston area and loves to host people for dinner!
---
Peggy Hothem

Home Church
Our Savior Lutheran Church in Topsfield
UB Neighborhood Focus:
North Shore
Why Peggy enjoys serving with UB:
I am excited about serving with UniteBoston because praying for spiritual revival in New England has been on my heart for a long time.  To bring followers of Jesus together in unity allows us to see how the Holy Spirit is moving in and through His church.  May His kingdom come, on earth as it is in heaven!
About Peggy: 
Peggy is a retired professor of Recreation and Leisure Studies from Gordon College.  She has been a single mother to two terrific sons who are now young adults. She feels fortunate to have the time, health, and energy to not only serve in my church and community, but to enjoy God's beautiful creation through various recreation activities such as fitness walking, bicycling, and cross-country skiing.  She loves to travel internationally to explore cultures and history, as well as serve on mission trips.
---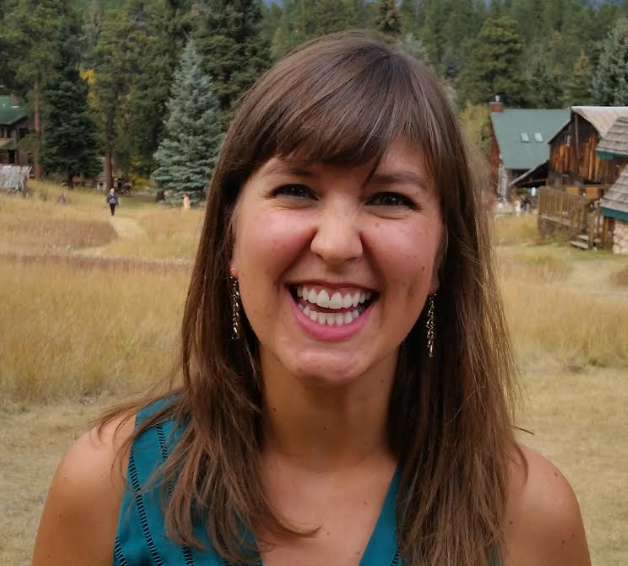 Sally Jackson

Home Church
Church of the Cross
UB Neighborhood Focus
West Roxbury
Why Sally enjoys serving with UB:
"Gathering and connecting people is what comes most naturally to me! Throw in a dinner party and people coming together to talk about God's work in the world; there are few other places I'd rather be."
About Sally: 
Sally works in higher education student services and called Chicago, Virginia, and Prague "home" before setting down roots in Boston. When she's not working, you can find her biking around Boston, exploring outside, cooking up a storm, and finding creative ways to bring people together around the table.
---
Rebekah Kerstetter

Home Church
HighRock Church in Arlington
UB Neighborhood Focus:
Medford
What Rebekah enjoys about UB:
"In UniteBoston, there are so many open and friendly people all seeking to love God and others."
About Rebekah:
Rebekah is a wife and mother of three in Massachusetts since 2017, and before that, in five other states.  She loves dancing, helping people with parenting or marriage questions and relaxing with her family by playing Settlers of Catan and playing other games or watching movies.
---
Abel Caitlin Addleman

UB Role:
Newsletter Volunteer
Home Church:
Grantham Brethren in Christ
Why Abel enjoys serving with UB:
"I don't think one person, with our limited perspectives, can ever fully understand God. In a diverse world, it seems to me like being united and learning through our differences in opinion is the best way to at least get closer to an understanding of who God is."
About Abel:
Abel is a second-year M.Div. student at Boston University School of Theology, planning to pursue work in the church. Abel also works as a debate coach, does embroidery and is an avid fan of fantasy literature!

Home Church:
Mars Hill Fellowship
UB Neighborhood Focus:
Dorchester
Why Cleo enjoys serving with UB:
"I enjoy meeting different people, being a part of a network, and experiencing God at different events."
About Cleo:
"Put simply, I am from Massachusetts and love the Lord Jesus. I currently reside in Dorchester."
---
Pastor Stephen and Rebekah Nyakairu

Home Church:
Grace Chapel – Watertown
UB Neighborhood Focus:
Watertown
Why Stephen and Rebekah enjoys serving with UB:
"We love seeing Christians unite together to be shining light in our world."
About Stephen and Rebekah:
Stephen is the campus pastor at Grace Chapel Watertown and Rebekah teaches second grade at Park Street School in Boston. They love spending time with their young girls Grace and Emma.
---
Andrew Walker
Home Church:
First Lutheran Church
UB Neighborhood Focus:
Back Bay
Why Andrew enjoys serving with UB:
"Conversations starting with, "What is God doing among us?" are very influential in forming our goals and direction."
About Andrew:
Andrew is an IT professional at the Massachusetts Department of Mental Health. He studies, teaches and coaches Biblical Peacemaking. He lives in Medford and enjoys walking and reading.
---
UB Board of Directors
---
Rev. David Wright
Ministry Roles:
Assistant to the Pastor, People's Baptist Church
Executive Director, Black Ministerial Alliance
Why David enjoys serving with UB:
"I believe in the mission of UniteBoston, and we have a really interesting board of dedicated, fun people."
About Rev. Wright:
Born and raised in Roxbury, Rev. David Wright is a graduate of Harvard College and Harvard Law. From 1999 to 2004, David Wright served as the President and CEO of the African American Federation of Greater Boston, Inc., a collaboration of 35 community-based organizations located in inner-city Boston. David has been serving as Executive Director of the Black Ministerial Alliance since October 2007. David loves learning how to play guitar and other instruments.
---
Pastor Robin Lutjohann
Ministry Roles:
"I am glad to serve as pastor to a quirky and lovely little church in Cambridge: Faith Lutheran Church. It's a community full of grace, which I believe is desperately needed in an often grace-starved world. It's also a church that somehow its able to hold a variety of theological perspectives, age groups, and ideological commitments in one body. To be sure, we are very flawed, but we mostly know it too. And from that self-awareness, we can appreciate God's lavish kindness and pass it on to others."
Why Robin enjoys serving with UB:
"I am impressed by UB's ability to bring very different followers of Jesus together. In fact, our church has already benefited from this in a number of ways. I believe in the unity of the church, not just as an aspiration, but as a present reality. In my own Lutheran tradition, we have a somewhat minimalist conception of what "church" means. Wherever the Gospel is proclaimed and people gather to share the sacraments — there is the church of Christ. So, I see UniteBoston simply manifesting what is already true about the Body of Christ. Our unity is not something to achieved — it's something to be lived! And I want to be a part of that."
About Robin:
"I am a native of Berlin, Germany. I came to this continent for college and stayed because I fell in love with my wife Heather and with the city of Boston. I am a proud Allstonian and can be found cycling manically to and fro various coffee shops, bars, churches, and museums. I grew up unchurched in a loving family of musicians, bartenders, poets, hippies, and trouble-makers. When I was in college, Jesus decided to blindside me with the full heft of the Gospel and plunk me into an ecumenical community of Christian students. My best friends were the daughter of a Pentecostal missionary, a Catholic woman with a conflicted call to the priesthood, a environmentalist who had recently converted to Eastern Orthodoxy, and an aspiring Jesuit brother. Through many conversations and countless long nights of reading and praying, I ended up in the Lutheran church (ELCA). I was baptized in the Charles River, not far from one of the boathouses in Cambridge. Ever since, God has been throwing me into the wonderful company of the saints, and I am beyond grateful. After some time of study at Harvard's Divinity School and a brief stint of appeasing the needs of a Lutheran education in the Midwest, I have found myself right back where it all started, and I couldn't be more excited."
---
Father Tom Ryan
Ministry Roles:
Executive Director, Paulist North American Office for Ecumenical and Interfaith Relations, located since 2016 in downtown Boston
Why Tom enjoys serving with UB:
'The ecumenical movement has produced volumes of dialogue Agreed Statements over the past 50 years, which by and large are gathering dust on bookshelves. Those Agreed Statements need to find concrete expression at the grassroots level among church members, and that's the significant and vitalizing contribution Unite Boston is making in neighborhoods and congregations in the region.  My passion too is grassroots engagement, and it is a deep joy to join hands in the gospel work of this Holy Spirit-animated network, responding in concrete, practical ways to Jesus' prayer for his followers that 'they all may be one'." (Jn 17:21)."
About Father Tom:
A member of the Paulist Fathers, Fr. Tom did his theological studies at the Washington (DC) Theological Coalition, the University of Geneva and the World Council of Churches Ecumenical Institute of Bossey in Switzerland. He directed the Canadian Center for Ecumenism for 14 years; founded and directed Unitas for 5 years, an ecumenical center for spirituality co-sponsored by 8 denominations in Montreal; then founded the Paulist North American Ecumenical Office where he has served the past 20 years in NY City, Washington DC, and now Boston.  Among the 17 books he has authored are Tales of Christian Unity: The Adventures of an Ecumenical Pilgrim; A Survival Guide for Ecumenically-Minded Christians; and Christian Unity: How You Can Make a Difference. He leads ecumenical workshops and retreats across the U.S. and Canada.
---
Pastor Melinda Priest
Ministry Roles:
Lead Planting Pastor of Awaken City Church, Global Cities Network Lead Team Member, New England Network Leader for The Wesleyan Church, Local Director of Immigration Connection Site in Boston, and Church Planting Fundraising Coach
Why Melinda enjoys serving with UB:
"I truly believe that we are better together! If the Kingdom of heaven is going to come to earth, each of us need to be willing to join with our brothers and sisters in Christ and celebrate what unites us instead of focusing on what divides us. If the world ever needed to know about the transforming love of Jesus, it is now. What better way to show His love than by the way we love and serve one another and our community."
About Pastor Melinda:
Pastor Melinda grew up in the Chicago area and has served in a variety of pastoral roles in Virginia, Indiana, and Michigan over the last 20 years. She is an ordained Pastor in The Wesleyan Church, with degrees in Music Ed/ Vocal Performance, and Divinity. She is a certified health coach, as well as a Church Planting/Ministry Resident Coach. A mother of two boys, she lives in Jamaica Plain and is married to a wonderful husband named Jason.
---
Pastor Kika Ghobrial
Ministry Roles:
Pastor at Lighthouse Church Boston. Host at Social Media Revivalists Show
Why Kika enjoys serving with UB:
"UB brings together Christians in a way that I'm sure makes God think, 'I like that!' I'm grateful to have been able to serve alongside UB for the last few years at the worship nights and I've had both a behind-the-scenes as well as an upfront opportunity to see how UB is a huge blessing to the city of Boston. I'm praying that we can continue to encourage Christians of all ages and backgrounds to transform the city of Boston by being united as the hands and feet of Jesus."
About Pastor Kika:
Kika was born and raised in Cairo, Egypt and in 2003, he moved with his family to the Boston area where he has been ever since. He has been highly involved at the Arabic Evangelical Baptist Church since moving to Boston (where his dad is the senior pastor) and has since launched Lighthouse Church, which is the English-speaking daughter church of AEBC in West Roxbury. He is married to Rachel whom he met at Gordon College as a student and he will be graduating from Gordon Conwell with an M.Div in December 2021.
---
Rev. Kenneth Young
Ministry Roles:
Pastor of Calvary Baptist Church, Associate Director of Massachusetts Council of Churches
Why Kenneth enjoys serving with UB:
"I am grateful for the opportunity to help serve in a capacity to spread the gospel in the Greater Boston area."
About Pastor Kenneth:
Kenneth has completed a Master of Arts in Religion and a Master's degree in Church History graduating with honors at Gordon-Conwell Theological Seminary in South Hamilton, Massachusetts. He is a Michael Haynes Scholar, Byington Scholar, member of the Theta Alpha Epsilon Honor Society, and served as president of the Black Student Association. He was honored to be chosen as a 100 Men of Color in Connecticut and Western Massachusetts. 
---