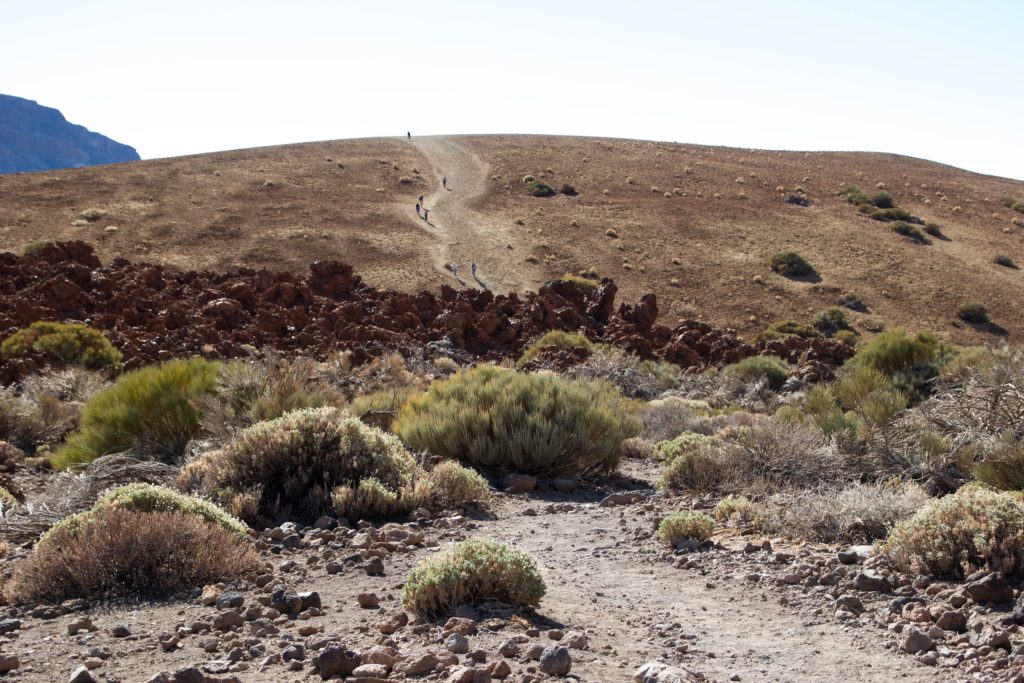 This week, we're featuring a blog written by Rev. David Wright. Rev. Wright has been UniteBoston's Board President since 2017, and serves in dual roles as assistant to the pastor of People's Baptist Church as well as the Executive Director of the Black Ministerial Alliance. As many churches begin to re-open their buildings, Rev. Wright believes that the people of God need to lay hold of what was learned during the wilderness experience. Read below to hear his thoughts on the importance of discerning the will of God for His people now.
---
2 At that time the Lord said to Joshua, "Make flint knives and circumcise the Israelites again." 3 So Joshua made flint knives and circumcised the Israelites at Gibeath Haaraloth.[b] 4 Now this is why he did so: All those who came out of Egypt—all the men of military age—died in the wilderness on the way after leaving Egypt. 5 All the people that came out had been circumcised, but all the people born in the wilderness during the journey from Egypt had not. 6 The Israelites had moved about in the wilderness forty years until all the men who were of military age when they left Egypt had died, since they had not obeyed the Lord. For the Lord had sworn to them that they would not see the land he had solemnly promised their ancestors to give us, a land flowing with milk and honey. 7 So he raised up their sons in their place, and these were the ones Joshua circumcised. They were still uncircumcised because they had not been circumcised on the way. 

Joshua 5:2-7
Rev. Kelly asked me to share a devotional at the recent UB Board meeting, mentioning that, "it would be great to talk about what the Lord is doing in the church at this time . . . ."
Well, I would never try to tell anyone that I know the mind of Jesus for His Church. I do, however, have a sense of what I believe He wants me to understand concerning His purpose in this time. So, with humility I offer the following observations about today's Scripture reading.
The context is critical, right? Israel has formerly and finally entered the Promised Land. God tells Joshua to circumcise all the males. Why, because all of the men (everyone of military age) that left Egypt have all died in the wilderness. Those who are left were young men not born in Egypt and have not been circumcised.
This is an important part of this message and where I want to focus. They got out of Egypt, but did not get out of the wilderness. An entire generation was marched around the wilderness for 40 years until they keeled over and died. Why? Because of their disobedience. Because they refused, in some cases to leave Egypt behind and, in other cases, to leave the wilderness behind. They got stuck in being who they were and doing what they did. So, when they were all gone, God let Israel cross the Jordan.
Now, we know there were two exceptions; Joshua and Caleb. We know both of these men had a passion for God's will and God's promise. We also know that the wilderness experience only made each of them more determined to achieve God's next level of purpose for them.
I meet with groups of Black pastors every Tuesday. This is one of the highlights of my week. We have been meeting since this pandemic began and it has become a rich fellowship. One of our older pastors –not referencing this passage particularly, but this story generally– stated that Egypt was the way we did "church" before. By that, and I'm using my words not a quote, Egypt is the church defined and limited by a building, a place, a set of rituals, and a group of traditions.  
Egypt is the Church draining of young people and unable to ask them why they have left and are leaving. Egypt is the church declaring its relationship with world that Jesus took on flesh and entered that of "war;" the "culture war;" a relationship where people take sides and battle to the death. Egypt is the church becoming irrelevant to and unable to connect with the World that Jesus died to save.
The pandemic is the wilderness. The disruption of the entire world has made congregations re-think past practices and innovate the delivery of the Gospel, the making of disciples in new ways. I jokingly tell people that it only took my church 215 years to get online. The truth, however, is more sobering. When our very existence depended on it, it took six days. And when we did move to livestream, we saw our attendance shoot up dramatically. We saw members who had moved away "return" to the fellowship. We saw people we never saw before, who never came through our doors, come to our service. This is true for many, many churches.
Now we are in the post-COVID phase. By this, I don't mean the COVID is over. No, I mean that we are in the midst of this. COVID will be with us for a while to come. It is the new Wilderness. The question is whether we will continue to listen for the Voice and Will of God? Will we continue to innovate and re-imagine ministry? We will continue to try to discern what God is doing now and what He would have us do?
Or will congregations rush back to "what used to be;" to Egypt or to what they've grown accustomed to in the wilderness? I hear so many people say, "we can't wait to get back to the way things were." I hope we never do. See, we forget that before COVID, churches were closing at rates faster than they were being planted. We forget that many churches were considered irrelevant and/or counterproductive to the issues of the day. Many have forgotten that our churches were destitute of the next generations; young people who did not give up on Christ, just the religion that bears His name.
I think that if we do not take advantage of this opportunity, this grace Jesus has given us to listen, discern, and obey, many congregations will die in this wilderness. Indeed, many have. I believe that if people continue just to see this as an inconvenience to be forgotten, they will have wasted a gift from the Lord, like the Wilderness really was, and will die in disobedience.
I have been saying repeatedly – and I hope it is inspired by God and not just what I'm pulling out of my armpit—that the wilderness experience has two purposes; it is preparation and it is elimination. It prepares people for the next phase of God's Divine Plan, or it eliminates them as a hindrance to it.
If nothing else, I hope this devotion challenges all of us to really attempt to discern what the will of God is for His people now.