Group Spiritual Direction for Moms of Little Ones
June 28 from 8:00 pm

-

November 29 from 9:30 pm

$50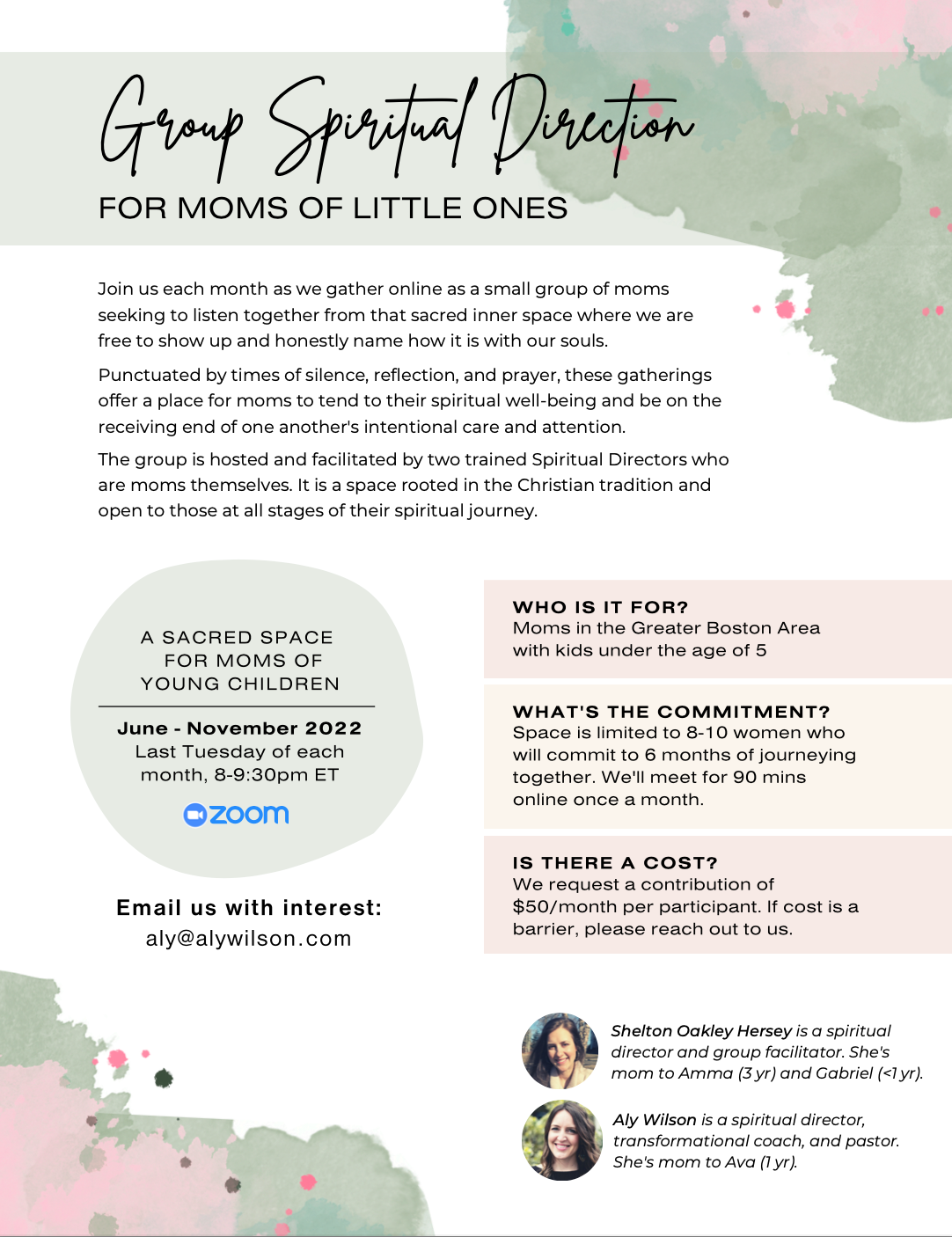 Are you a mom of little ones (ages 5 and under)? Do you find yourself longing for a deeper well of communal and spiritual spaces with other moms (once your kids are tucked in bed at night)?
Join us each month as we gather online as a small group of moms seeking to listen together from that sacred inner space where we are free to show up and honestly name how it is with our souls.
Punctuated by times of prayerful silence, guided reflection, and tuning into God's voice in community, these gatherings offer a place for moms to tend to their spiritual well-being and be on the receiving end of one another's intentional care and attention in a way that is easy to access and doesn't require more of you when you're already pouring out so much.
The group is hosted and facilitated by two trained Spiritual Directors who are moms of little ones themselves and find great joy in creating and holding spaces where individuals become more attuned to how God is weaving in and through their lives.
It is a space rooted in the Christian tradition and open to those at all stages of their spiritual journey.
Reach out with any questions or conversations about your interest to aly@alywilson.com or shelton.oakley@gmail.com.
Related Events