Take UniteBoston into your home! We're auctioning off canvas photographs of highlights from this year of ministry through UB. Each are hung on wooden frames.
The highest bidder by Friday 11/17 at midnight wins, and all funds go to support UniteBoston's work towards gospel movement in the city. Email Kelly Fassett, kelly@uniteboston.com to place your bid!
 #1: "One Love" 
Handpainted by Lori Dupre at the 2018 UB Worship Night, approximately 4′ x 5′ canvas. Click here to watch a highlight video from the worship night, including Lori painting the canvas.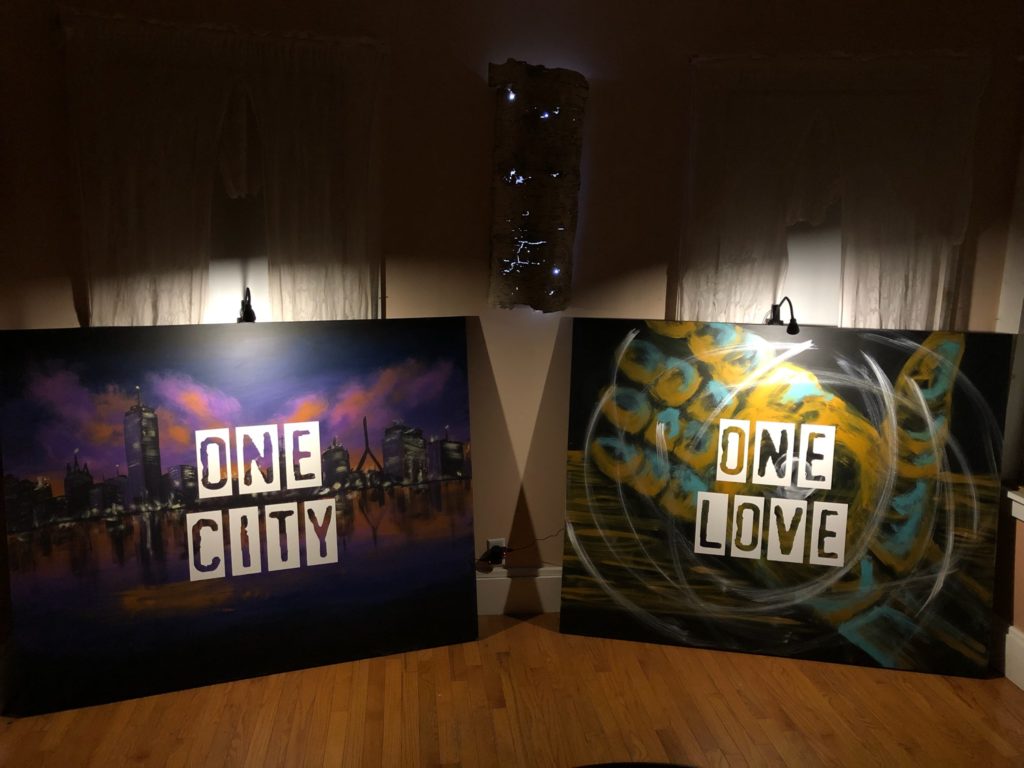 #2: The City in Worship
This shot was taken by Elijah Mickelson on a drone at the 2018 summer worship night.  Size: 20″ x 40″
#3: Light in the Dark
This shot was taken by Koo Chung at the 2018 Summer Worship Night. Size: 30″ x 40″
#4: The Next Generation
This is a photo of all the volunteers who contributed to the 2018 summer worship night. Photo taken by Koo Chung. Size: 30″ x 40″