Fall is an influential time for churches to pop up in the city! Two churches are launching next Sunday September 8th – Awaken City Church in Jamaica Plain and Resurrection Church in East Boston. Read below to hear about how their families ended up in Boston, as well as their hopes and dreams for their churches and the broader community.
---
By: Kelly Fassett
When did Pastor Melinda Priest first feel a stirring to come to Boston to start Awaken City Church? She describes an encounter with God that she had while attending seminary in Indiana, when she noticed the sun coming up over a field of corn, looking at the "harvest." She remembered the passage in Luke 10:2 – "The harvest is plentiful, but the workers are few. Ask the Lord of the harvest, therefore, to send out workers into his harvest field" (NIV). Melinda felt God inviting her to consider all the people who didn't know God and the significance of launching a church that would create a multiplication movement.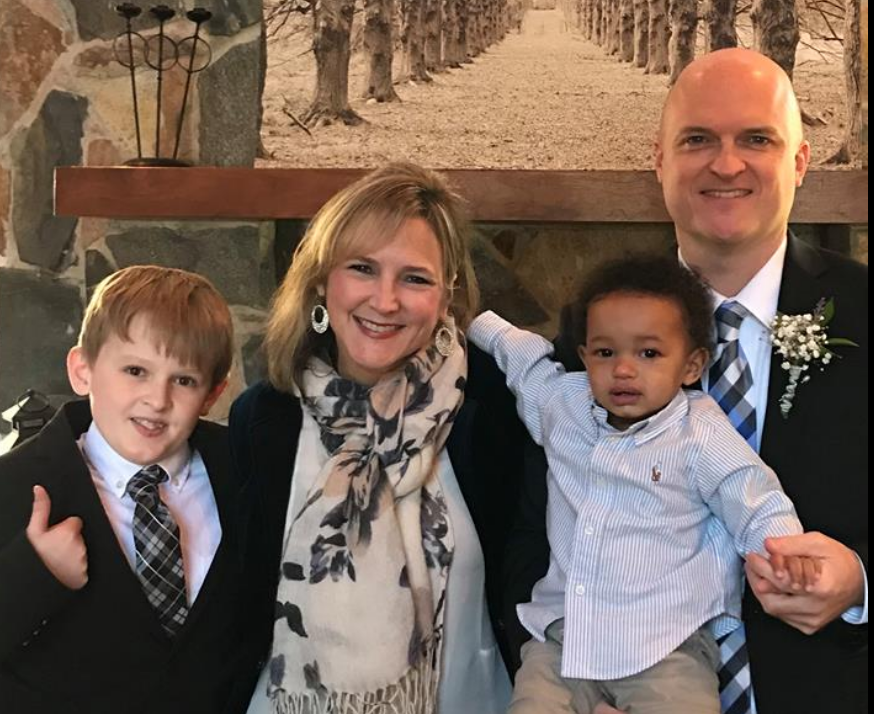 Two years later, the district superintendent for the northeast region of the Wesleyan church asked Melinda and her family if they would consider coming to Boston to pray and see if God might call them to plant a multiplying church in the city. On their visit to the city, they were told they needed to go to Jamaica Plain, and particularly J.P. Licks. She started weeping when she saw people in line from all over the world in conversation with one another. She describes, "God has always called us to multi-ethnic ministry. That was the moment we knew God was calling us to Boston and to plant our first church in the city in the neighborhood of Jamaica Plain."
They started hosting the Alpha Course this past February, started launch team meetings, family vision dinners, then monthly preview services in March, and then weekly preview services this month. In her time in Boston so far, she has learned that "God is on the move! I have met many Christians leaders who were willing to encourage and prayer for us. I do not sense any competition. We are all on the same team. I love the ministry of UniteBoston, because I believe it epitomizes this kind of collaboration in order that the Gospel might reach as many as possible. "
Awaken City Church's name is based out of Psalm 57: 7-11 "My heart, O God, is steadfast, my heart is steadfast. I will sing and make music. Awake, my soul! Awake, harp and lyre! I will awaken the dawn. I will praise you, Lord, among the nations. I will sing of you among the peoples. For great is your love, reaching to the heavens; your faithfulness reaches to the skies. Be exalted, O God, above the heavens: let your glory be over all the earth." They desire to be an inter-generational, multi-ethnic, courageous community of Jesus followers who have been awakened to Jesus love and purpose for them. This presence-driven missional community desires to carry the light and hope of Christ into every corner of our city.
Christians throughout the city can support Awaken City by praying for their weekly service launch on September 8th, at 10am at the Boston Teachers Union School (Gym), 25 Walk Hill Rd. You can also be praying for leaders to serve as Children's Ministry Coordinators at their church. They believe that God has called them to be a family church, and this is crucial for them to serve families well. If you want to send a word of encouragement to their team, you can email them at info@reachboston.org.
---
Rev. Justin Ruddy is a lifelong Northeastener, and has called Boston home for 12 years. He is a graduate of Gordon-Conwell Theological Seminary (M.Div., Th.M.), and has served as a minister in downtown Boston since 2011. He and his wife Sarah live in Eastie with their newborn son. They are launching Resurrection Church, a new church plant in East Boston on September 8th with the Christian Reformed Church. He describes that the church will be "Hyper local, with deep roots, and strategically small, because we desire to live life with God in community for the neighborhood." While East Boston is most commonly thought of as the "neighborhood by the airport," they believe that it really ought to be known for its vibrant immigrant communities, lovely green spaces, passionate community organizations, talented artists, and top-notch cuisine.
However, Pastor Justin and his team also recognize that for all of its loveliness, the neighborhood experiences significant tensions. Whether its economic hardship, racism, environmental strain, illness, isolation, hopelessness, or loneliness, there is brokenness within and around us. They desire to start Resurrection Church not to "resurrect" East Boston; rather, the resurrection in our name is about the hope found in the history-defining resurrection of Jesus over death. They simply want to join in with what God is already doing here so that more people might come to live a satisfying life with God, find meaningful community, and love their neighbors well. Their worship services are predominantly in English, but they welcome Spanish speakers, along with all other language speakers.
We invite Christians throughout Greater Boston to be praying for Pastor Justin and his team for their launch on Sunday September 8th. Launch team member Adam Montalbano suggests that we can be praying for them in the following ways:
For the launch of Resurrection Church: that it would start God's church to bring glory to God according to God's will
For the core team and hands on deck to be encouraged and strengthened to work with God to build the church in Eastie
For many in the neighborhood to see and meet with our God personally where they are at
---
These are just two of many ways in which God is at work in Greater Boston. If you know about another church starting, or if you have a story that you want to highlight, email Kelly at kelly@uniteboston.com to be considered for publication on UB's website or weekly newsletter!