Trauma Healing Information Session for Leaders
April 29 from 12:30 pm

-

3:00 pm

Free
Today's news is full of trauma – War in Ukraine, COVID-19, fear of sickness and death; racial tension, protests, and the ongoing struggle for justice; rampant unemployment, the opiod crisis, political division and hostility and so much more. Trauma is any deep wound in the mind and heart. It can affect anyone, and can take a long time to heal. Trauma knows no boundaries of nationality, gender, age, social class, or race. We live in a fallen world and groan inwardly from the painful consequences of the fall. The Church is uniquely called to this mission field.
Come to this Online Information Session for Leaders, hosted by Boston Trauma Healing Collaborative, to learn more how your church can be equipped to respond to trauma. Churches that are trauma-informed not only help their own congregants to address their wounds of the heart, but they also reduce the possibility of harm happening to traumatized individuals by ill-equipped volunteers, rather than guiding them on a path towards healing and an opportunity to experience the life changing message of the gospel.
Questions? Contact Dana Baker, Director, Boston Trauma Healing Collaborative at dana@bostoncollaborative.org
Event Organizers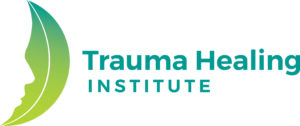 The American Bible Society and the Trauma Healing Institute have partnered together for many years to develop a Bible-based Trauma Healing small group curriculum that is designed to lead anyone through a restorative process to healing and restoring the brokenness in their hearts and lives.
Boston Trauma Healing Collaborative (BTHC), officially launched in November of 2020, has been learning about best practices in trauma healing for a couple of years, and is well positioned to help churches learn how to respond to people and unacceptable realities, that are often rooted in trauma, in the Greater Boston area. The vision of Boston Trauma Healing Collaborative is to develop an integrated strategy that draws from the strengths of current trauma healing programs (both locally and nationally), to train and equip churches and communities to become more trauma-informed in their response.
Related Events