By: Kelly Fassett, UniteBoston Team Leader
The UniteBoston celebration of worship on August 17th is proving to be a monumental gathering! Here are eight reasons why you should plan to come:
1. We rarely have the opportunity to gather together publicly as Christians
The longest recorded prayer of Jesus is for the oneness of His disciples: "I pray also for those who will believe in me through their message, that all of them may be one, Father, just as you are in me and I am in you. May they also be in us so that the world may believe that you have sent me." (John 17:20-21)
We come together because it is the direct expressed will of Christ that he prayed for, and the New Testament frequently references the need for unity among all who are claiming the name of Jesus. Yet often, our churches function within our own congregational or denominational walls, which can be isolating. This is especially true in Boston, where being a Christian puts you in the minority. We need to capitalize on every opportunity to come together and see how God is working beyond our own context because in doing so, we realize that we are just one small part of a whole. Core to UniteBoston's mission is to build relationships between Christians of varying backgrounds so we can see one another as members of the broader Christian family and reach out to serve our neighbors. This strengthens the gospel movement that we are seeing locally and helps to identify opportunities for collaboration.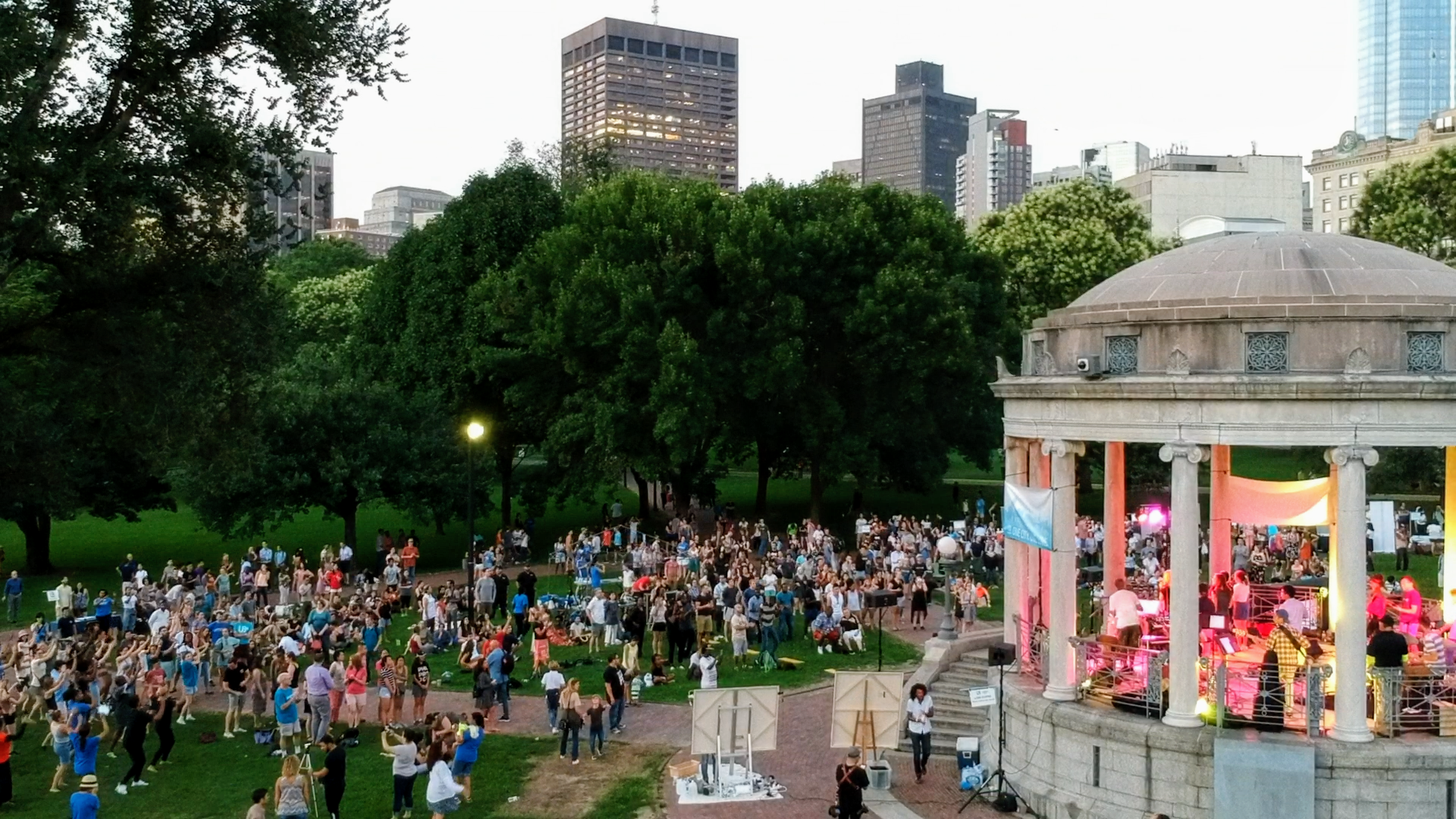 2. It's an opportunity to impact the public perception of Christianity
Unfortunately, many people today have a negative view of Christianity, and the press tends to focus on negative stories. We recognize that our churches and institutions aren't perfect, but there are a lot of people doing good work and serving as Jesus' hands and feet in our city that rarely get recognized!
This event is celebratory, in that we seek to highlight and celebrate the ways that God is at work in our city through churches, ministries, and individuals seeking to be faithful to the gospel. Together, our witness is magnified as we come together to stand together for what the church is for, rather than being known for what we are against: for engaging our neighbor across barriers with unconditional love, joy, and fellowship.
3. This event is geared towards engaging people who don't normally attend church
John 17 points out that our unity as Christians is meant to be a witness to the world about the reconciling power of Jesus Christ. Because of this, this summer, we are calling this event "Engage Boston: UniteBoston's Celebration of Worship" (rather than simply "UB Summer Worship Night.") Our use of the term "engage" speaks to how we desire to minister to people who might not normally go into a church building.
It's a fun event with innovative, fresh music, in an informal park setting. At this gathering, all people can take part in the event through singing, dance, spoken word, and painting. We'll also have a tent for people who want to learn more about the Christian faith or receive prayer.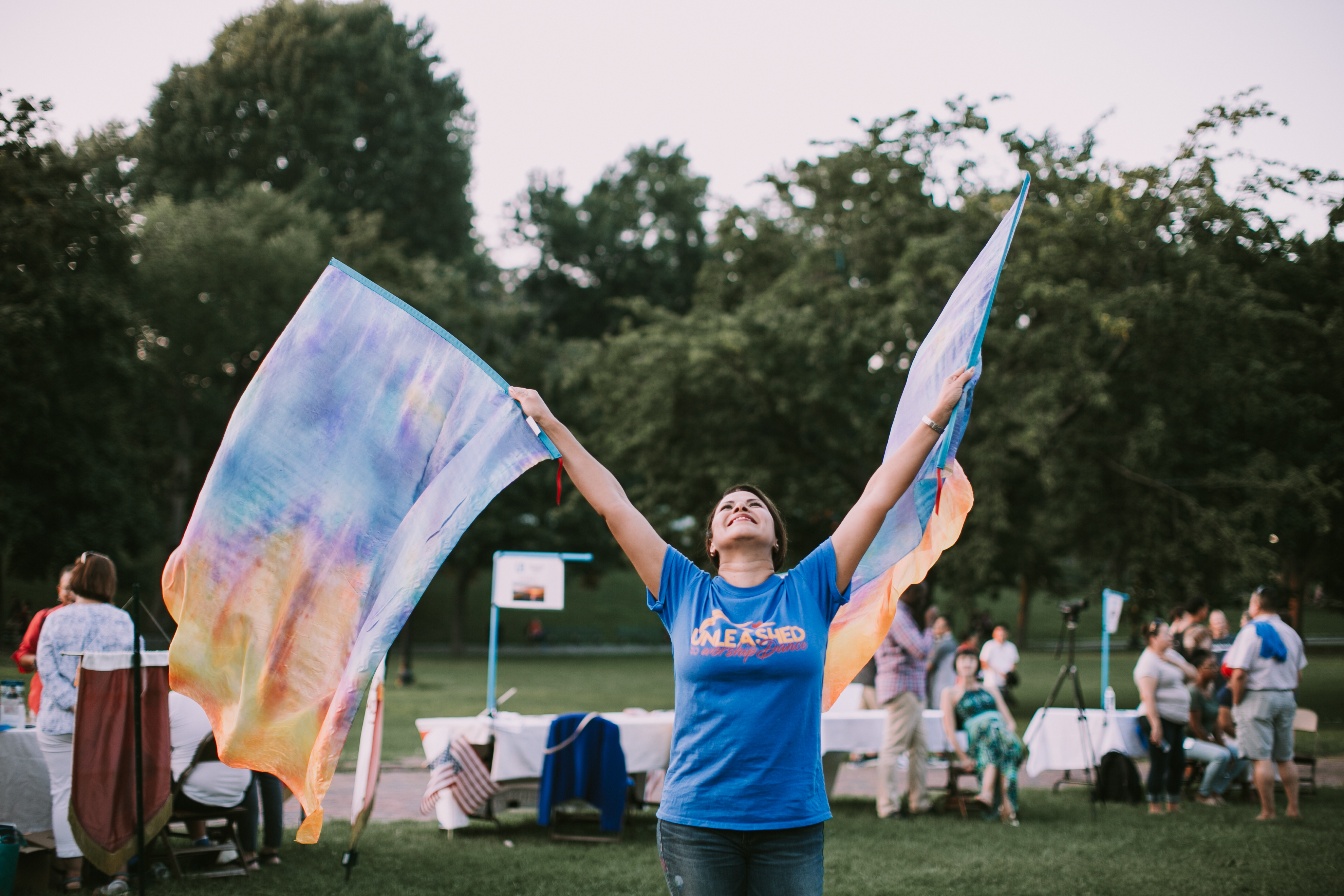 4. It highlights diverse forms of worship and Christian expression
There are many ways to worship and praise God, and this event is designed to highlight the beautiful myriad of Christian worship in our city. UniteBoston's music production, coordinated by Bill Mooney-McCoy, has incorporated a variety of local artists in the program, including local Christian hip-hop artist Caleb McCoy, spoken word artist Fugi, and Boston Found, a local Christian a capella group. We have a worship band of Christians that bring together Gospel, Traditional, Pentecostal Indonesian jazz, hip hop, rap, and Latino music and worship styles. There will be a charismatic dance group coming to lead the crowd in dance moves. Finally, Lori Dupre will be leading a team of artists to form an "artist's row" near the stage on the grass. We are hoping that there will be something for everyone, as well as the opportunity to experience the vibrancy of the Christian faith in new ways.
5. You can see the great work that is happening within a variety of local churches and ministries
At the event, there will be sponsored tables where 20+ different churches and ministries will sit at tables surrounding the perimeter of the event to share about their inspiring work in the city. This is a great way to see what is happening within the larger Christian community. Seeing churches working collaboratively, side by side, also models the body of Christ that we are created to be.
If you are interested in sponsoring a table, the cost is $200 to $500 depending on your organization size. All proceeds go to support the costs of hosting this event. You can learn more here and email Kelly at kelly@uniteboston.com for more information.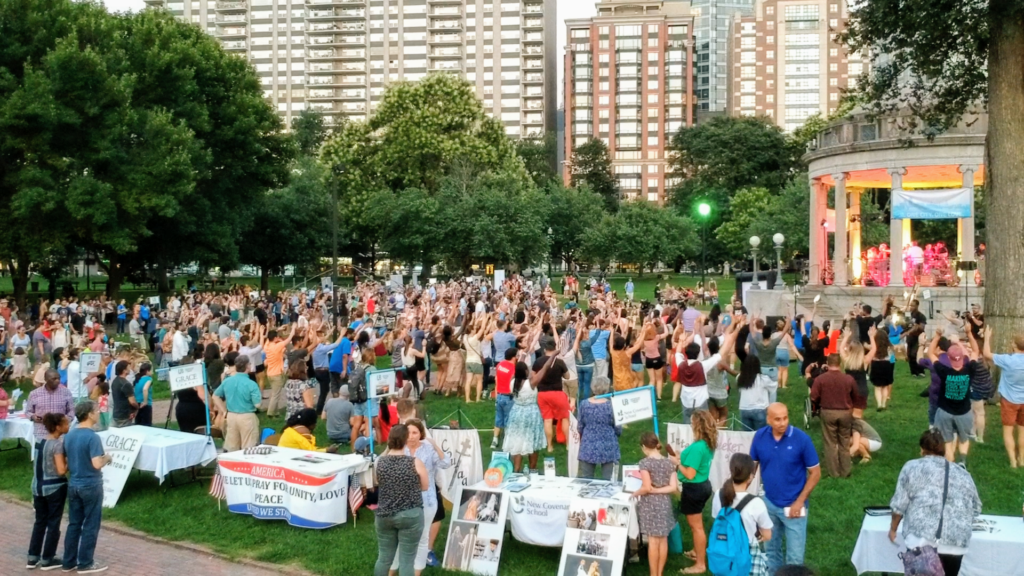 6. It is part of an entire week of outreach opportunities
More than a single evening event, this year we are collaborating with local ministries to incorporate Christian outreach throughout the week. One of these ministries is Boston Pide Vida, a one-week missionary outreach that draws people to Christ through unconventional ways of sharing the gospel, such as through art and music. From August 10th-17th, 2019, both international and local Pide Vida missionaries will share the love of God in Boston and other cities by serving them in parks, streets, shelters, colleges, and youth centers. To connect with Boston Pide Vida, email them at bostonpidevida@gmail.com
Also, on the day of the event, we will be partnering with Jesus Across the Border, a Catholic young adult's ministry, for a lunchtime community service opportunity. We will be making loving connections and deliver bags and sandwiches to individuals in the Boston Common area. Click here for more information!
7. It's endorsed by many different church bodies
This event has received endorsements from Park Street Church, the Black Ministerial Alliance, and the Paulist Center. We are also having a launch party on Sunday August 4th, where you can meet some of the key leaders and musicians, and take home postcards to share with your community. Thanks to the efforts of many people to help get the word out, there are already 500+ people who are interested/attending the event on Facebook. Please come, and invite friends and neighbors to join you!
8. Worshipping together is transformative
There is nothing like joining our hearts together in worship, and throughout the eight years of UniteBoston's ministry, we have seen that God really shows up when we come together from all of our different backgrounds to worship Jesus. This year, we are fundraising for the additional costs of quality projection and a stage to enable everyone an equal opportunity for seeing the lyrics and musicians, and join together in singing praises to God. This is especially important for people who might not normally go to church.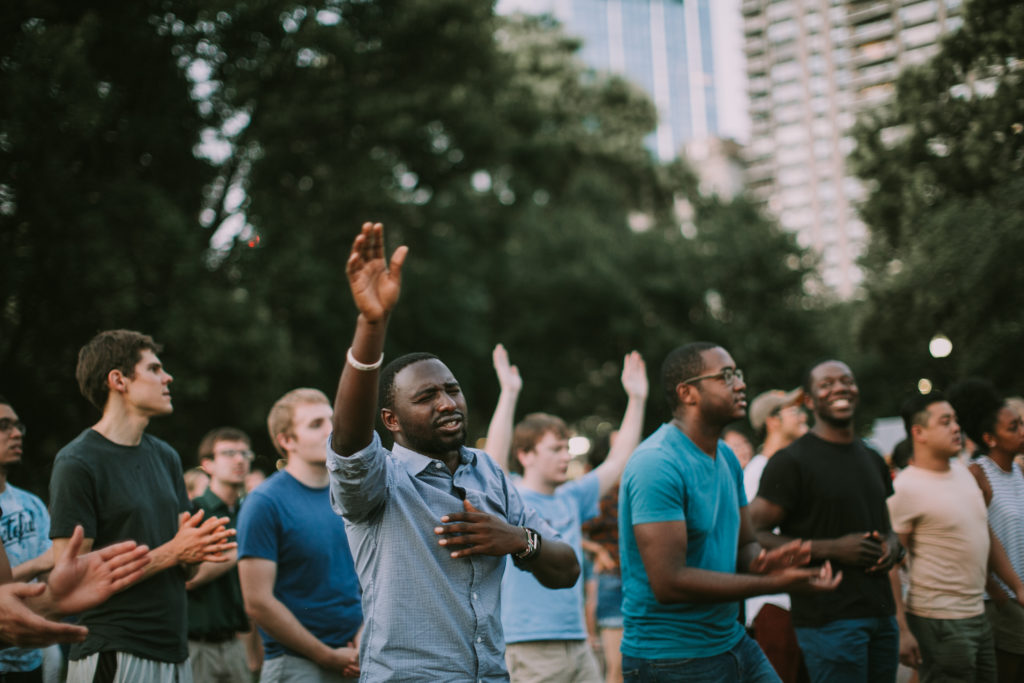 Rev. David Wright, UniteBoston's Board President, describes his experience at UniteBoston's summer worship night, and how much he enjoys worshipping with "over one thousand other of my brothers and sisters from across the spectrum of Christianity, gathering from different colors, ethnicities, cultures, denominations backgrounds, and languages. If it is remotely like last year, people will worship with abandon, dancing in praise, lifting their hands, and raising their voices. We'll join in honoring our Father alongside brothers and sisters we're meeting for the first time. And something else will happen. Other people will come. Not because of fancy lights; not because of a big screen. They won't be drawn because of some multi-media spectacle with a huge stage. They've seen all that before. No, they'll be drawn because they see what they've been looking for; the diverse Church acting as one Body. They'll be drawn by Jesus' Promise that when He is lifted up, He'll draw all people to himself."
Let's come together to see the Church in all her glory and splendor and sing praises over our city!